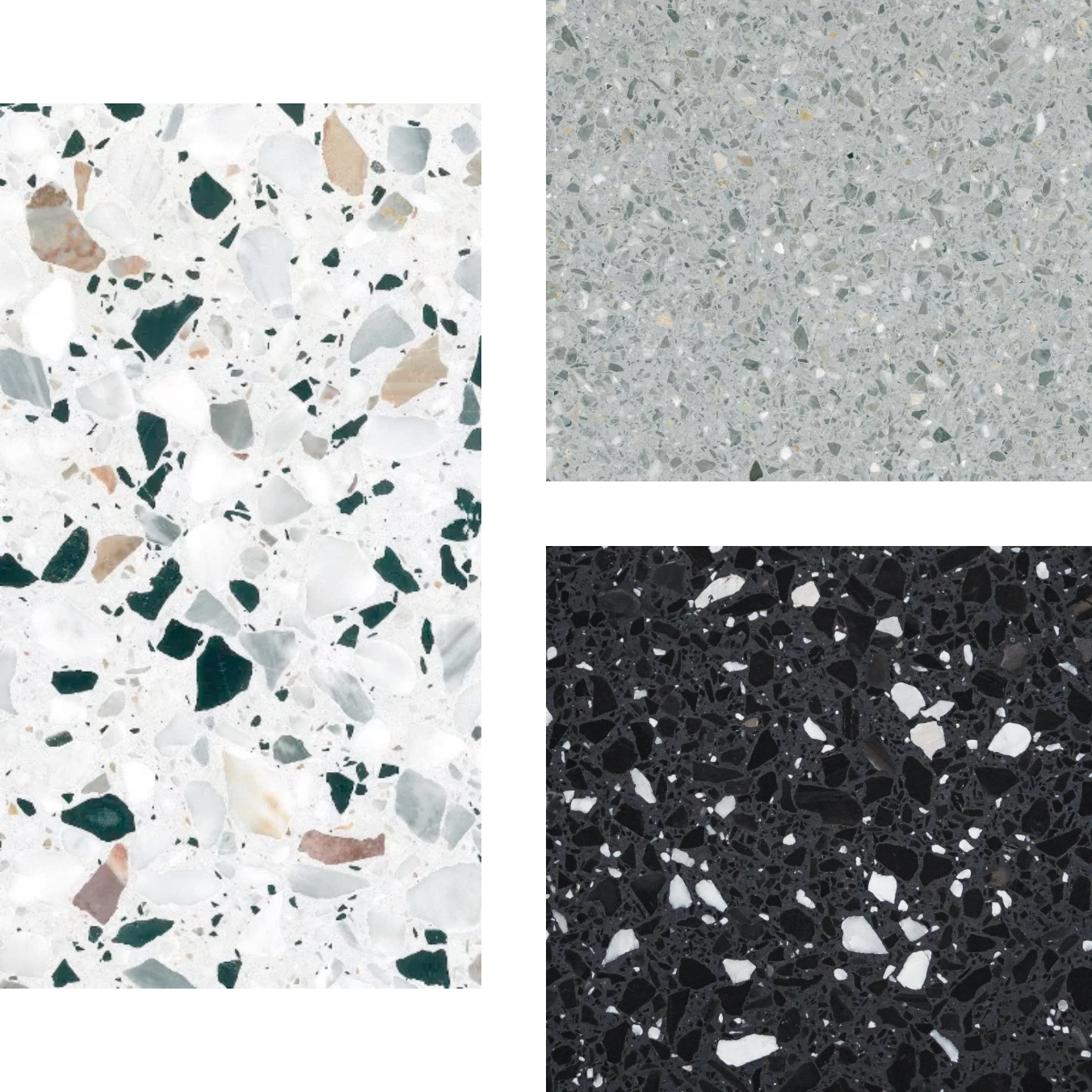 Market leader for
Terrazzo
Cominotto nv, established in 1927, has grown from a humble firm in Turnhout to one of the Belgian market leaders for terrazzo.
We combine state-of-the-art machinery with four generations of accumulated knowledge to guarantee you a finished product indistinguishable from perfection.
At Cominotto, we believe in good service and a customer-friendly approach. We would be delighted to offer you more information or show you our samples – just get in touch to arrange a chat. We'll compile a quote for your project free of charge and you can decide whether or not to accept.
You can also rely on Cominotto to fit your stairs. We have a permanent team of self-employed subcontractors with longstanding experience in the construction industry.
Find inspiration
Installations
Take a look at some of our recent installations and find your inspiration.